How to make money dropshipping (COMPLETE GUIDE)
AliExpress Dropshipping is similar to other buying and selling businesses; the difference is just that you will ship the product to the consumer directly from the producer. In this case, the seller (you) might not touch or see the product.
Your job is just to list the product on your site and market it, take the money from the buyer, and then go ahead and buy the product from the producer at a cheaper rate. You can do all the processes from the comfort of your home using your computer.
How to do AliExpress Dropshipping?
So how do you do it? That is what you will learn in this post. Starting from how to select a winning product to how you will market the product and finally how you will deliver the product to your customers without even touching it.
The first thing you will do is look for a product that has the potential of selling well in your niche. After finding a product, you create your online store where you will display the image of the product, description of the product, then finally, advertise the product to potential buyers.
HOW DO I PICK A DROP SHIPPING NICHE?
First, you need to understand the meaning of a niche. A niche is just a small portion of the market. Go to sites like Amazon, Aliexpress, etc, and look through the categories to find a subcategory you would like to build your store around.
Likewise, your store can be a general type where you promote all sorts of products. Make sure you start with a product and sell the product before you add more products to your store.
Now that you understand what a niche is, let's go through how you can select a profitable product in that niche.
HOW TO FIND PROFITABLE PRODUCTS TO SELL
There are many ways to look for a product to sell and an easy way to do it is by looking at what is selling at the moment in your niche. Picking a product that is profitable at the moment is easy compared to you trying to sell a product you think will be profitable.
You can look for these kinds of products in 3 ways. Search on Aliexpress, Search on social media sites, or search Amazon.
Search Aliexpress
This is the site where most drop shippers get their products. You can also see the number of times an item has been sold, the number of positive comments and the rating of the seller.
Search a product in your niche and set the sorting to 'orders'. You will see all the products with the number of times a customer has placed an order. This indicates that a product is selling and the people in that niche will like it. A product that has above 1500 orders is good because you wouldn't want a product that is saturated.
The second thing to look for here is the reviews from people that bought the product. The above 4 rating shows that customers are satisfied with the product.
The last thing to consider before picking a product is the type of supplier you want to do business with. The supplier must have a rating above 4.5 with more than 600 feedback and has been operating for at least 2 years.
These are the basic things you should look for when selecting a product on Aliexpress. The second place you can use is to see what is selling social media sites. Let me explain how.
Search Social Media Sites
Most of your competitors will be using social media sites to promote their products and that makes it easy for you to see what is selling. Search for any of these phrases 'niche product +" get yours now"'  'niche product +" get yours here"' 'niche product + "just pay shipping"'. You can tweak any of the phrases as you like.
As you can tell, the aim of this search is to show you the products that are already selling in your niche. The next step is to look through how people interact with the product post. The likes, comments, and shares on each post will indicate how people like the product.
Pick the post with the highest likes, comments, and shares combined, and search if the product is available on Aliexpress. If it is there, pat yourself on the back because you found a product that has the potential of making you huge profits.
Search Amazon
It is a fact that most of the target audience will be from the U.S and most people in the U.S buy from Amazon. This makes product research simple for you, the marketers because a product that is selling on Amazon has the potential of selling online.
So how do you find such a product? Search for the bestselling products in your niche, and take note of the prices. Look for each product on Aliexpress. In most cases, a product will have less price on Aliexpress but you should pick a product that is around $10 -$15 less. The reason for that is that you would want to price your product lower than the price on Amazon.
Now that you know how to search for a profitable product, let us get to how you can create a good store. Before then, I want you to decide on the number of products you would like to put on your store.
Should I have 10s products in my store or 1 product in my store?
It is good to only have one main product in your store when starting out and you can add 2 to 3 related products to it as upsells. You will find many products just by using any of the product research methods explained above. But don't load your store with many products at the beginning, wait till you understand how the system works and when you have had many sales and a reasonable amount of profits.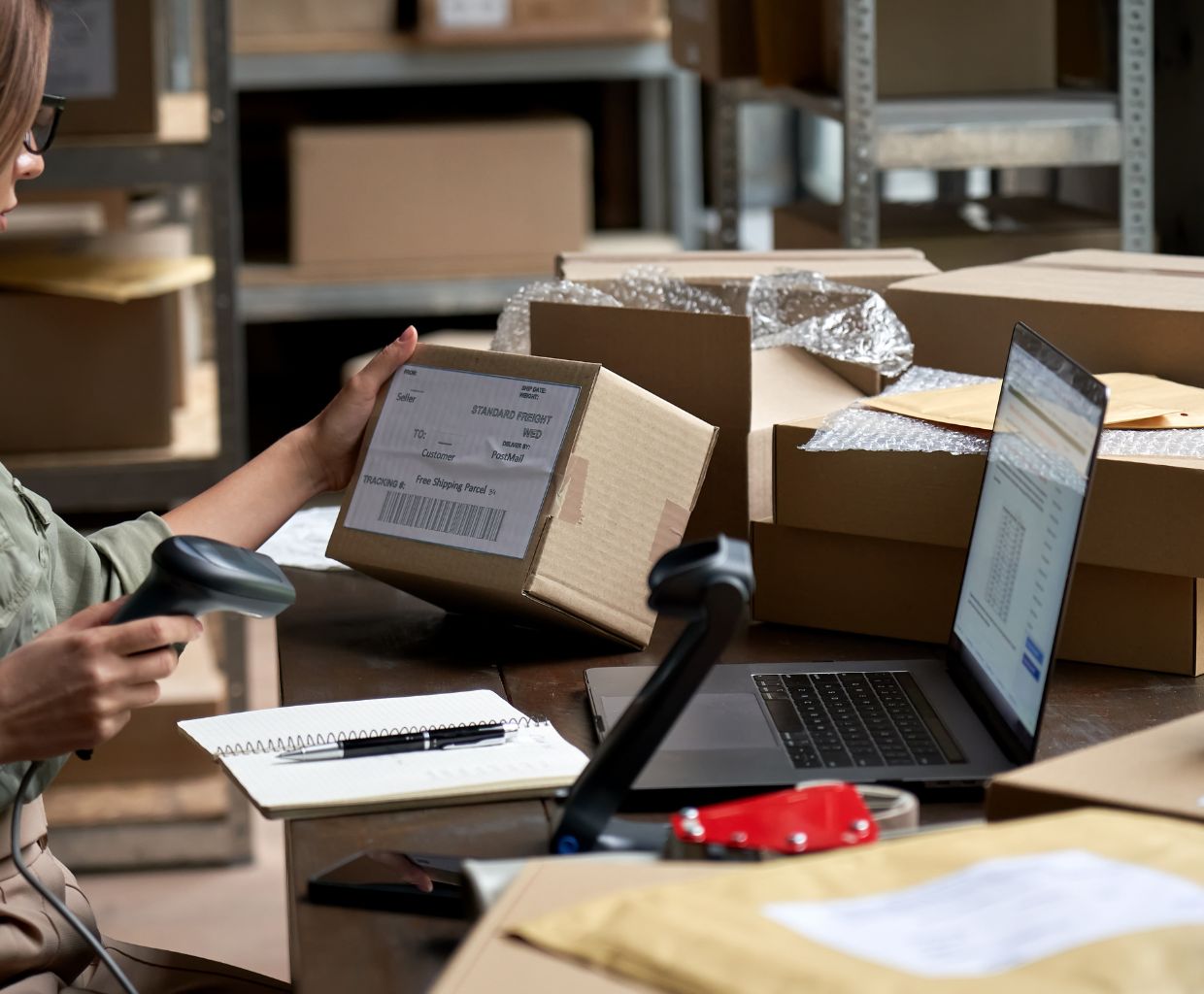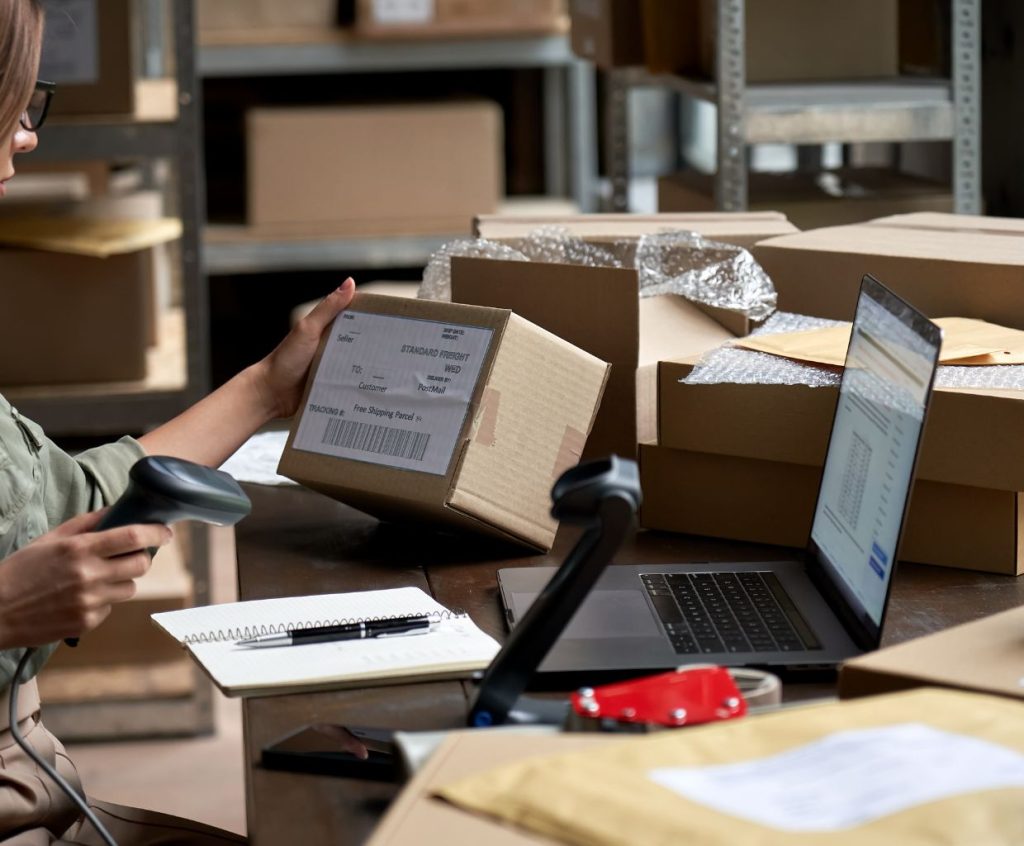 HOW TO SET UP A PROFITABLE DROPSHIPPING STORE
Setting up a store – an e-commerce store – has never been easy as it is now. There are ways to do it but the easiest option is Shopify. Shopify is mainly created for e-commerce sites, and it handles payment properly, which is the most important aspect of a store.
Pick a domain name that is sweet and describes your niche. Use a generic domain name if you plan to extend the store to contain other niche products in the future. Use the Shopify section on Flippa to see the related stores in your niche so as to get inspiration on how to choose a domain name.
Check if your domain name is available on Namecheap. Create your store and link it to your domain name. You will find a detailed explanation on how to do that on help.shopify.com.
Go to Shopify.com and create your store, you can try it out for 14 days before you pay for the first month. The $29/month package is enough for a starter; you will get your money back within a few days with the marketing tips you will learn below.
The stores on Flippa will also give you some ideas on the things you should include in the design of your store. I will show you some of the important ones in a minute.
HOW TO MAKE YOUR STORE LOOK PROFESSIONAL
Be Serious With Fonts
Don't use fonts that are too tiny that people will find it difficult to see. Fonts that are too curly are difficult to read, use a font that has clear letters. Headings, subheadings, and important information on your page should be large sizes compared to the other texts.
Use Big Images
One of the hidden factors that boost the credibility of a store is the big images of the product. Not only should the image be big, it should also be of high quality.
Make Your Store Simple
Would you want to stay in a store that is difficult to navigate? Even if the products are great and other contents are clustered together, the store will not look professional.
Make It Easy For People To Learn More About You
There should be a section of your store that will show all the links for people to learn more about you and the store. This is usually located in the footer of each page. Themes do come with this section but if yours doesn't have it, you can edit the code or use another theme.
Use A Simple Logo
One important thing that all professional stores have is a logo. And as much as important a logo is, it should not be a complex one.  Use one or two colors and a few letters. You can hire someone on Fiverr to create one for you or you can use the Shopify logo maker tool.
Reputable Social Presence
An important action you need to take before you start taking your products to potential customers is building a reputable social media presence. How do you do that? Create a stunning Instagram account, Facebook page, and Twitter account for the store.
Make sure you use quality images as on all the accounts. Use the popular accounts in your niche as inspiration. People might not buy from your store if your social presence looks good but you have few likes or followers.
You will need to build the followers on each account but since you are just starting out, you can add 5k followers to each on eBay or Fiverr. Your store must have links to your social profiles and some visitors will want to view these profiles before they will make a purchase.
You will also need reputable accounts when you are doing social media marketing.  People tend to follow an account that already has a reasonable amount of followers.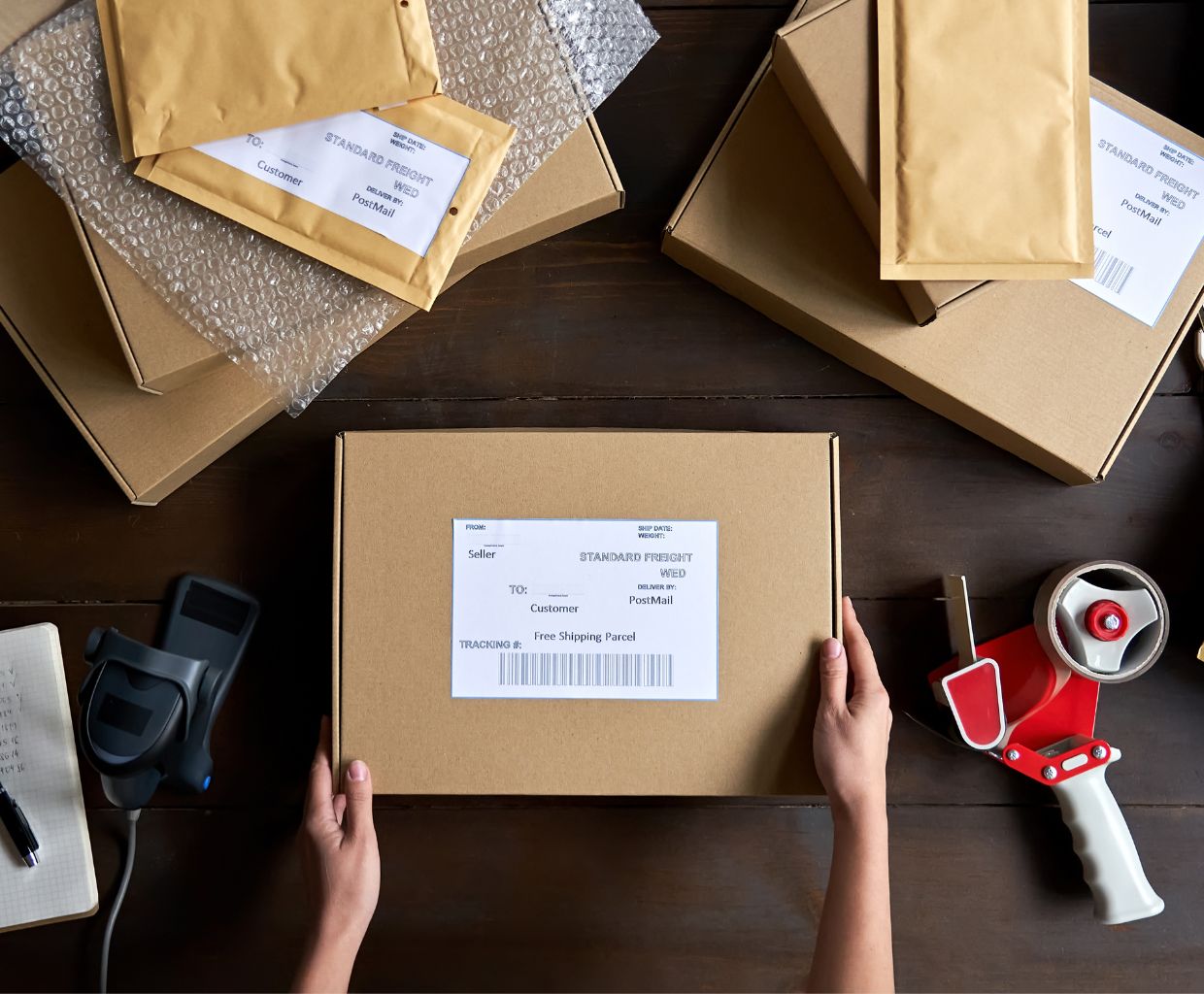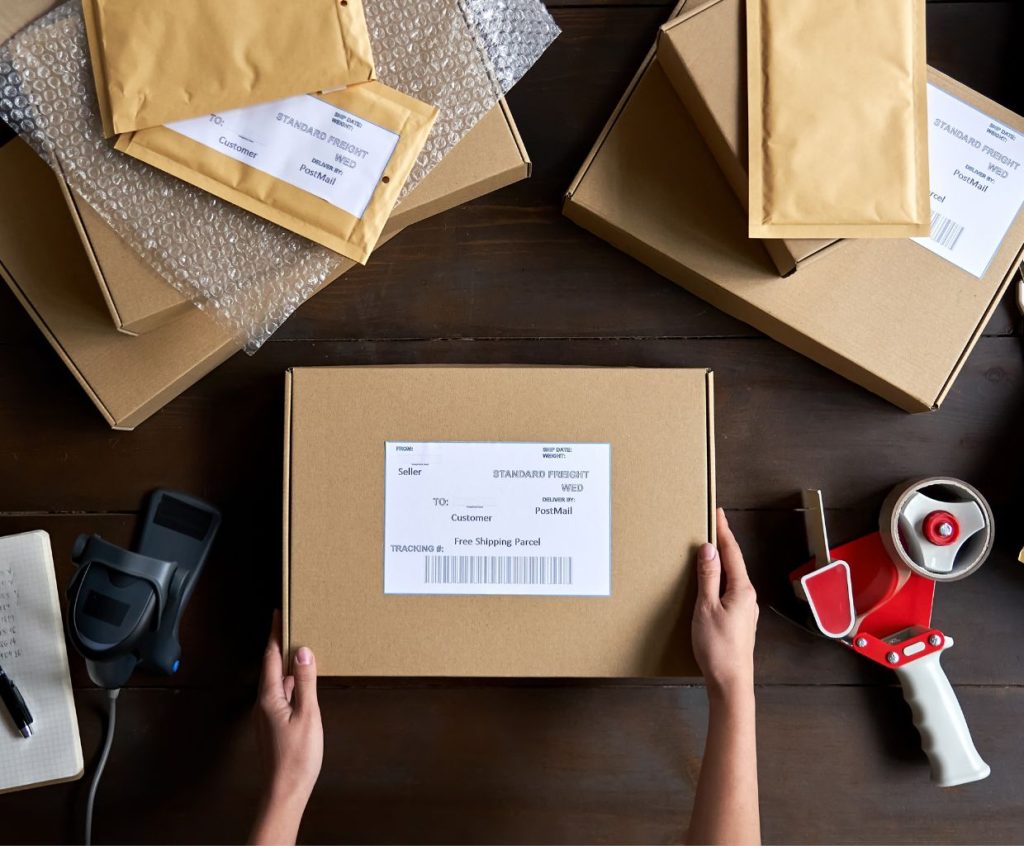 IMPORTANT APPS THAT WILL INCREASE YOUR SALES
You will need some important apps in your store to make it stand out from other stores. Apps are important but when you install so many, it will reduce the speed of your store. So, stick with the most important ones.
Privy
This is an app that will help you grow your email list. It will synchronize with other email marketing tools. We will get to how important email marketing is later on.
Countdown Cart By Beeketing
It displays a countdown timer on your entire products cart page. Urgency is very important in e-commerce, so you need it more than you can imagine.
Free Shipping Bar
High shipping rate is one of the factors that chase away some online consumers. This bar will allow displaying free shipping on all pages. You can customize it to inform visitors that you give free shipping when they buy a certain amount of products.  Something like 'Free Shipping For Orders Over $30'.
Free Trust Badge By Hector
Visitors need to have confidence in you before they can use their payment cards in your store. This app will make people trust your store. You can also customize it to blend with the design of your store.
Smart Upsells
This app will make shoppers buy a related item in your store. It will look at what is in the cart of the shopper, then pop up a related item for the shopper to add to the cart.
Checkout Hack
This is the other timer I would like to share because of how important it is. Do you know that a large percentage of shoppers will abandon the cart when it gets to the checkout page? This simple code will display a 10 minutes timer on the checkout page for you. 
Another important code you need to add to your store is Facebook pixels. It will allow you to make good advertisements on Facebook when the time comes.
Oberlo
This is used to import products directly from Aliexpress. There are several tips on how to use it on Shopify. It will save some time, especially when filling orders for your customers.
HOW TO WRITE GOOD PRODUCT DESCRIPTIONS THAT WILL INCREASE YOUR SALES
Now that you have set up your store and added a few products, follow the guide below on how you can market the products.
How To Advertise Your Products
You don't need to know all the advertising platforms available on the internet before your Shopify business can be a success. In fact, it is important to stick with one advertising platform and master it before you extend your marketing efforts to another platform.
You will see how you can sell your products on Instagram and Facebook on this page using free and paid methods. The paid methods are quick and you can quickly see the result of it. You will not pay for the free methods but it can take some time before you see any results.
If you just want to experiment with this idea of drop shipping and see how it goes, you can implement the free methods for a few weeks. You should implement both free and paid methods if you are serious about drop shipping.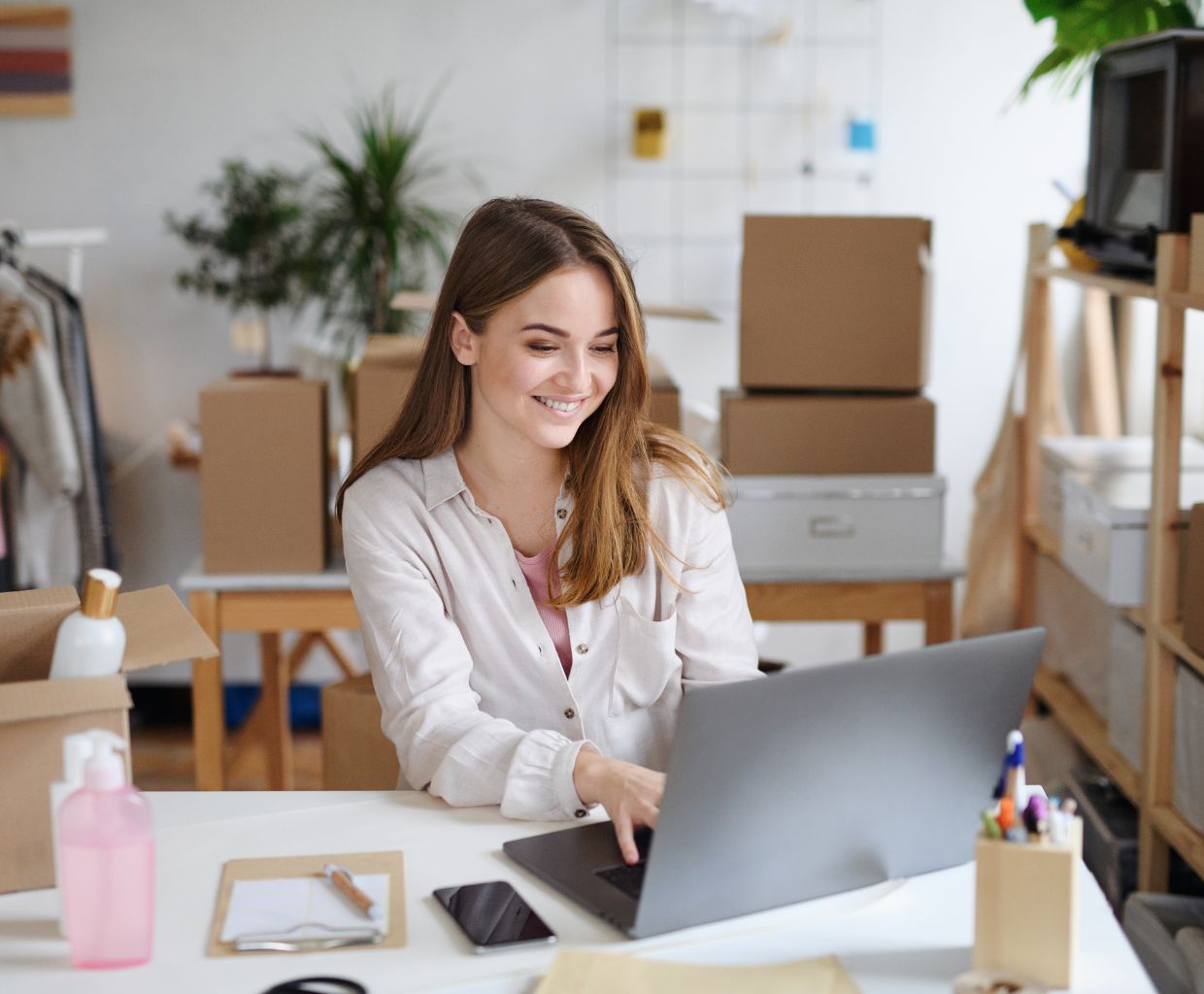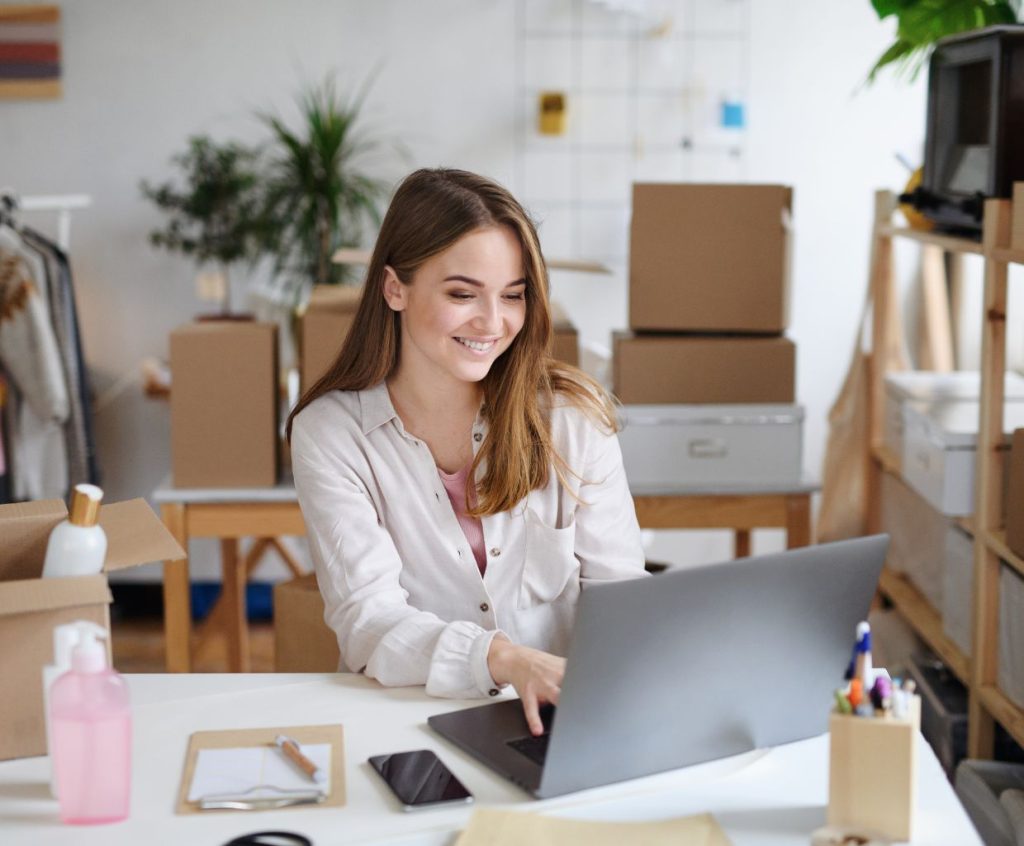 2 Free And Effective Ways To Sell Your Products – Instagram Method
This method is more effective when you have around 5k followers on your Instagram page. There are just three steps: find a series of funny pictures and videos that are related to your niche, get 4 different lists of hashtags in your niche and then finally, look for a similar page to yours and follow its followers. That is just the summary of this method.
How Can You Get Related Pictures/Video That Drives More Likes To Your Page
There is an app called Giphy that allows you to post funny related pics and videos in different niches. The app is available for both Android and iPhone.
Alternatively, you can search for ''funny + 'niche' pics" or ''funny + 'niche' memes" or ''funny + 'niche' videos" on Google. Take note of the source of the pictures you get from Google because you will need to mention the source in your post description.
Head over to All-Hashtags.com and make 4 lists of different hashtags in your niche and save them on your phone or PC. Save each list separately on the NoteBook app on your phone. You will use a different list on a different post you will be sharing on your page.
This simple method will boost the visibility of your post and drive more likes to your posts and followers to your page.
How To Increase Your Followers Daily And Get More Sales
This is the third step is to look for related Instagram pages in your niche and follow their followers. Search for a keyword in your niche on the Instagram search bar. Open up pages with more than 20k followers. Click on a recent niche post they shared and follow the people that liked the post.
Don't follow more than 100 people in a day so as to prevent Instagram from suspending your account. This method will make you follow those that are active on Instagram and whenever they follow back, send a DM to them.
In the DM, tell them that you appreciate the following, create a coupon on your store and give them. If you are making around $10 -$15 dollars profit on each product, use a coupon that will earn you 50% less.
You will earn more from this kind of customer in the long run because the customer will promote you to friends and will join your mailing list. There some free apps on Shopify that makes it easy to set up the coupon on your store.
Now let's move to the second method.
2 Free And Effective Ways To Sell Your Products – Facebook Method
(CREATE STRUCTURE FOR ALL SECTIONS- NOT ONLY THE ENTIRE POST, ALL PARTS)
There are just 3 steps in this method too. You will create a good Facebook page, share posts that your niche audience will and build the page by sharing posts in the related Facebook group.
How To Create Facebook Page That Attracts Likes
Create a page using the name of your store and use Canva.com to design a good-looking cover photo. You can view related pages in your niche if you need inspiration on how the cover photo should look. Fill out the relevant information about the page and add the store's URL.
This step is similar to the one in the Instagram method. You will look for funny pics and memes in your niche and share them on the page. Every once in a while, share an important article that will be useful to your audience. You will get articles from blogs and news sites.
How To Get More Facebook Likes And Increase Your Sales
This is the fun part. The first aspect of this step is to join closed Facebook groups in your niche. Not all of the groups will accept your request but you can become a member of 30 active groups if you join 15 -20 groups every day.
The second aspect, share a post from your page 2 times a day on all the groups that you joined. Make sure that the post is engaging. Most people are attracted to funny pictures, let it be the most common thing you will be sharing on your page.
How To Use Giveaway To Get Sales
The last part of this section is not totally free because you will spend around $4 to $10 but the result you will get is outstanding. You will buy a cheap best selling product in your niche and do a giveaway with it. You will share the giveaway link as much as possible so that many people will participate.
All the participants will subscribe to your mailing list so as to be part of the giveaway. When the giveaway ends, you will then promote related products to the list and give a discount on them.
How To Get The Best-Selling Product In Your Niche
Go to Amazon.com and search for the bestselling physical product in your niche. You will find the same product on Aliexpress at a cheaper price. The plan is to look for a best-selling product that is less than $10 on Aliexpress. The next step is to set up a giveaway page on your store.
Important Things To Include In A Giveaway Page
Take the picture of the product from Amazon or Aliexpress and edit it on Canva. Add some text like "Giveaway: Win This Product", and Include the image on your giveaway page. Get the HTML of an opt-in form from MailChimp or Aweber and insert it into the page.
Make sure to inform the visitors that they will only qualify for the giveaway by entering their email addresses and sharing the giveaway link on three different social media platforms. The next step is to share the giveaway link as much as possible.
How To Get More Eyeballs To Your Giveaway
The first place to announce your giveaway is Facebook groups but you need to inform the admin about your giveaway. Send a message to the admin that you are running a 100% free giveaway and you will like his permission to simply post the giveaway in the group. Try and do that to all the groups you can find.
Search for online forums, Reddit, and Instagram pages in your niche and promote the giveaway. You want to share the giveaway as much as possible.
Paid way
Instagram influencers
The only paid place that I would advise you to spend money on is Instagram. Influencers are people that have huge followers. You will pay Instagram influencers to share your ad on their page. Instagram marketing will make you tons of money if you do it right; you just have to keep a few things in mind. Follow the tips below and you won't have a problem with influencer marketing.
How To Find Quality Influencers For Free
Hyprbrands.com is a site that helps you find targeted influencers in your niche. Aside from showing influencers, you will also see all the data you need to make a good decision on the influencer that suits your purpose. Data like the demographics of followers, location, the engagement rate of the influencer's posts etc.
Hyprbrands does not take regular emails like Gmail, you have to use a company's email to open an account. The easiest way to get a company's email is to use your domain name to create an email address with the help of Zoho mail. 
Use your new email address to open a free account on Hyprbrands. Search according to your interest in Hyprbrands, use Instagram as a preferred platform and set the minimum number of followers to 100K and the maximum to 2M. Take note of the influencers that have a high percentage of US and UK followers with 4-5% of engagement.
Make sure you have a list of many influencers before your Hypr Brands free plan runs out. You can use an influencer username you got from Hyprbrands to find more related influencers on Instagram.
Start Small
Don't use influencers with millions of followers when you are just starting out. You should start with influencers with 100k to 300k followers because it will be cheap and it will give you some ideas on what you will get from big influencers.